2011 in Music
This year, like last year, I've discovered a few new artists that I thought I'd share with you. It's more electronica than last year's list, which didn't feature a single artist in the genre. The reason why this has changed in 2011 is that I've grown into the habit of listening to some chill electronica when I get to work in the morning. The office is almost empty, with the exception of one guy who I suspect is actually living there, for the first hour of the workday and an empty office and some electronica is a great way to start the day.
Everything, including the pictures, are nicked from Wikipedia, Last.fm and even Facebook.
Carbon Based Lifeforms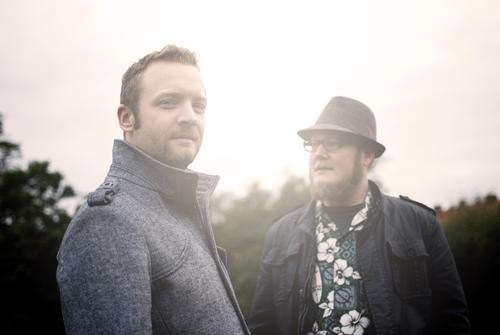 Carbon Based Lifeforms (CBL) are Johannes Hedberg and Daniel Segerstad, both born in 1976 and based in Göteborg in south-western Sweden. They met at the age of 15 and are still, amazingly, working happily together, almost 20 years later. CBL itself was formed in 1996, as an offshoot from other projects, but soon became their focal point, culminating in their first release on 'mp3.com' in 1998.
It is hard to categorise CBL's music but the best description might be that of a groundbreaking mixture of acid, techno and house music. The term 'acid/ambient' has also been coined; perhaps a respectful nod to the great pioneer Brian Eno.
Hammock
Hammock is an American two-member post-rock band from Nashville, Tennessee. With music created in between production and songwriting projects over the course of two years, Hammock combines live instrumentation, electronic beats, and droning guitar into atmospheric music similar in style to the work of Boards of Canada, Explosions in the Sky, and Stars of the Lid.
Hammock is a collaboration between Marc Byrd and Andrew Thompson that developed out of informal recording sessions between songwriting projects. Hammock initially had no intention of releasing their studio efforts. After building up a collection of almost 40 songs, however, they changed their minds.
Ben Howard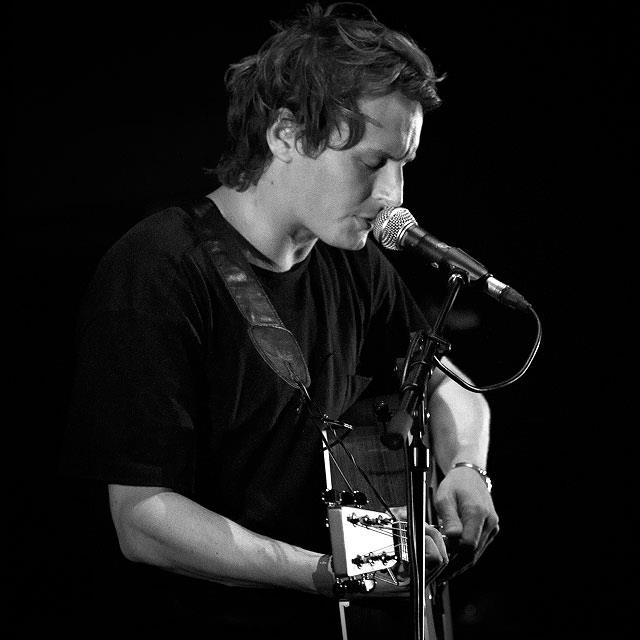 Ben Howard (born 24 May 1988) is an English singer-songwriter, born in Devon and currently signed to Island Records and Communion Records
Howard was raised by musical parents who exposed him to lots of their favourite records from singer-songwriter artists from the 1960s and 1970s, such as Joni Mitchell and Bob Dylan, which were a big influence on him.
After attending King Edward IV Community College and Torquay Boys' Grammar School and then a short stint studying Journalism at University College Falmouth, Cornwall, Ben decided to focus on making music full time, making melodic rootsy folk music, with progressively darker lyrics. He began to build up a reputation not just around Devon, but elsewhere in the UK as well. After a month of sold out dates across Europe and the UK Howard was eventually asked to sign to Island Records.
Because of the label's history of UK folk singers, including Nick Drake and John Martyn, Ben decided to sign. With singles "Old Pine", and "The Wolves" released already in 2011, he has recorded an album entitled Every Kingdom for the label, which was released on 6 October, 2011.
Jon Hopkins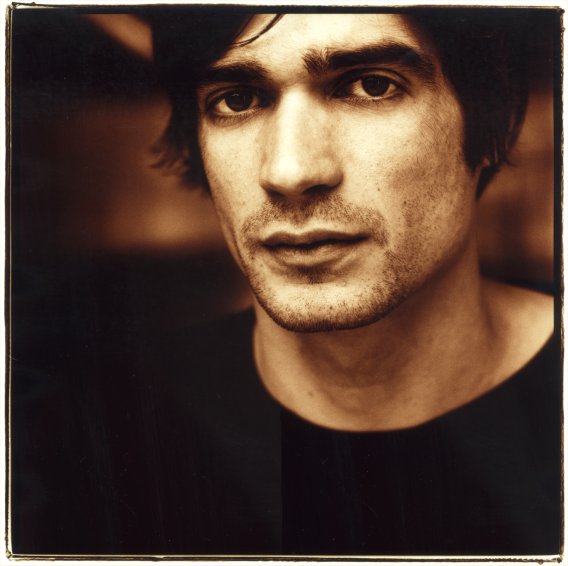 Jon Hopkins is a London-based electronic composer, producer and remixer. He makes powerfully emotive, instrumental music that consistently crosses genres, ranging from solo acoustic piano to explosive, bass-heavy electro. A long-term collaborator of Brian Eno, his career has remained unpredictable, taking in collaborations with Wayne MacGregor, King Creosote and David Holmes; remixes for such varied artists as Wild Beasts, Nosaj Thing, James Yorkston, Four Tet and David Lynch; and film scores for directors including Peter Jackson and Gareth Edwards. His hyper-energetic live show has been seen at some of the world's most iconic venues, including Sydney Opera House with Brian Eno, Madison Square Garden opening for Coldplay, and innumerable clubs, festivals and concert halls the world over.
Loney Dear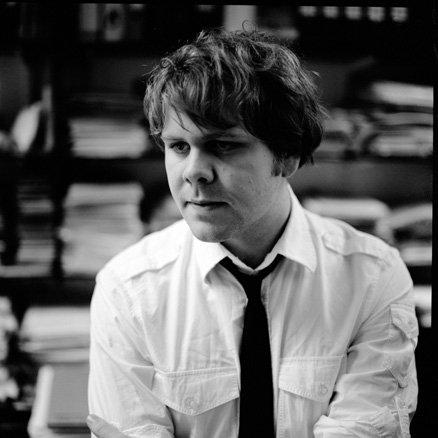 Loney, dear used to be the moniker of multi-instrumentalist and home-recording phenomenon, Emil Svanängen from Jönköping, Sweden.
Svanängen slightly changed his artist's name in 2009, skipping the comma in Loney, dear. He is now recording and releasing music as Loney Dear. In either his tiny Stockholm studio apartment or the basement of his parents' house, and with a dedication bordering upon manic, Emil discreetly builds Loney, dear songs using a modest home studio set-up. The music of Loney Dear has been aptly described as "soulful indie folk with a powerful mini orchestra."
Layer upon layer, adding instrumentation and vocals, these songs seem to bloom like time-lapse photography, depicting glimpsed scenes of modern disaffection and timeless yearning. When performing live, Loney Dear becomes the band Emil conjures alone in his home studio, and mutates into a full, five-member band complete with guitar, sax, drums, organ and clarinet, shouts and claps.
The Lonely Island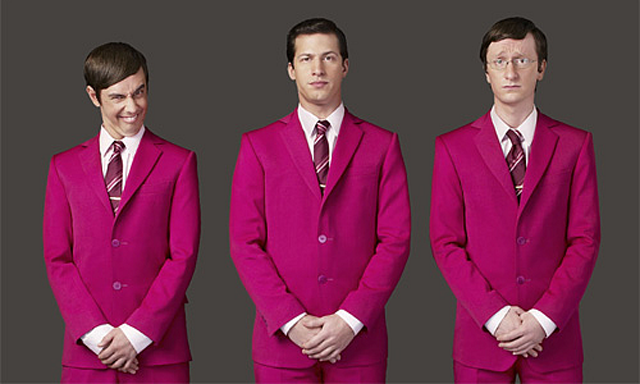 The Lonely Island is an American comedy troupe composed of Akiva "Kiv" Schaffer, Jorma "Jorm" Taccone, and David Andrew "Andy" Samberg, best known for their comedic music. Originally from Berkeley, California, the group is currently based in New York City. The group broke out due to their collective work from 2005–2011 on Saturday Night Live. Samberg and Schaffer continue to work at the show, with occasional input from Taccone.
Once on the show, they wrote "Lazy Sunday", a music parody video that became an instant hit on YouTube. Following the success of this digital short, the group produced the Emmy-winning "Dick in a Box", "Jizz in My Pants", "Like a Boss", and the Grammy-nominated "I'm on a Boat", which have subsequently had huge success both on SNL and on the internet, and prompted the release of the 2009 album, Incredibad. In 2011, the group released their second album, Turtleneck & Chain, which featured songs from such SNL digital shorts as "I Just Had Sex", "The Creep", and "Jack Sparrow".
Fink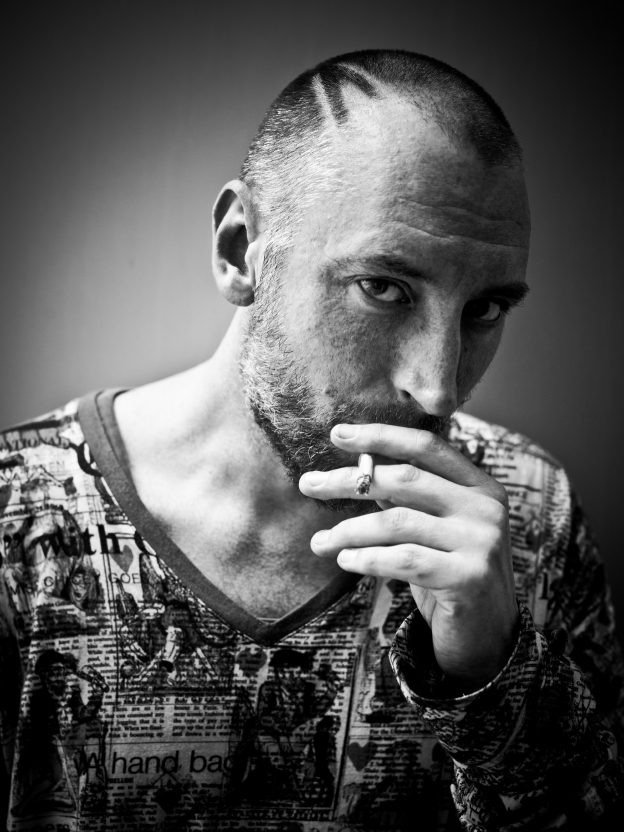 Fink, AKA Fin Greenall, is an English singer, songwriter, guitarist, producer and DJ born in Cornwall, currently based in Brighton. Since the 2006 release of his Biscuits For Breakfast album, the name Fink has also referred to the recording and touring trio fronted by Greenall himself, completed by Guy Whittaker (bass) and Tim Thornton (drums). Best known for the 2007 song "This is the Thing" and the 2011 album Perfect Darkness, Fink is signed to independent record label Ninja Tune Records. Greenall is also a sought-after songwriter for other artists, having recently written for John Legend and Ximena Sarinana. With the late Amy Winehouse he co-wrote the song "Half Time", which appears on Winehouse's posthumous collection Lioness: Hidden Treasures.
Aes Dana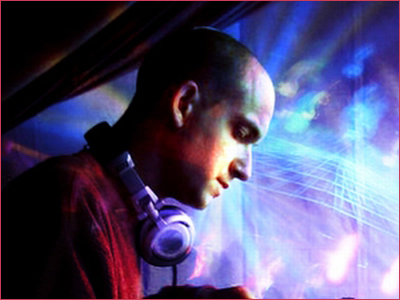 Aes Dana was born from the meeting of Vincent Villuis, former member of goa chill band Asura, and Sunbeam (aka Mahiane) who spins english progressive vinyls, Aes Dana stands as a coherent fusion of both styles.
They bring out deep sounds rooted in the psychedelic tradition, in a fluid down tempo morning trance. Both musicans tend to create evocative sound textures, opening as a traveling over their analogical dreams. Short tales made of samples and waves, energised by tribal beats. Soundtrack for the early party letting time for the moon and the tempo to set, or for afters to slow down the nocturnal excesses and celebrate the return of the Sun. Aes dana's music is to be enjoyed between the veils.
---
Feedback
Do you have any thoughts you want to share? A question, maybe? Or is something in this post just plainly wrong? Then please send an e-mail to
vegard at vegard dot net
with your input. You can also use any of the other points of contact listed on the
About
page.
You forgot to mention the fantastic band Tryo
Not sure if I "forgot"… French reggae just isn't my cup of tea.
---
It looks like you're using Google's Chrome browser, which records everything you do on the internet. Personally identifiable and sensitive information about you is then sold to the highest bidder, making you a part of surveillance capitalism.

The Contra Chrome comic explains why this is bad, and why you should use another browser.