2012 in Music
According to last.fm, my top 50 artist list for 2012 is, in order: Sting, MUTEMATH, Biffy Clyro, Matthew Good, Tycho, Marconi Union, Kent, Solar Fields, The Police, Hammock, Coldplay, Adrian Lux, Tomáš Dvořák, Dumdum Boys, Josh Garrels, Phutureprimitive, Disco Ensemble, Silversun Pickups, Aes Dana, Younger Brother, Blood Command, Rebecca & Fiona, Gossip, John Mayer, Cydelix, City and Colour, Ben Howard, Apparat, James Vincent McMorrow, Pearl Jam, Alberta Cross, Mastodon, Trifonic, Above & Beyond, Benjamin Francis Leftwich, Carbon Based Lifeforms, Cinnamon Chasers, The Drawing Room, The American Dollar, I Awake, Rise Against, Jon Hopkins, The Asteroids Galaxy Tour, Chase & Status, Matthew Santos, Idlewild, Mike Doughty, Emancipator, Just Jack, Bonobo.
It's a good mix of alternative rock, singer/songwriters and electroncia. Here are a few of the new artists I discovered in 2012. Everything below is scraped from last.fm and Wikipedia.
MUTEMATH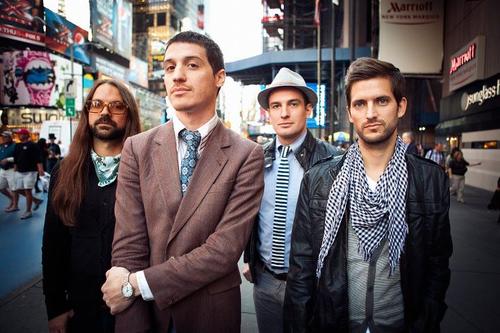 MUTEMATH is an alternative rock band which formed in New Orleans, LA, United States in 2003. They consist of Paul Meany (vocals, Rhodes, keytar, keyboards, samples), Roy Mitchell-Cárdenas (bass, percussion), Darren King (drums, samples), and Todd Gummerman (guitar, keyboards, backing vocals).
Since MUTEMATH released its first EP in late 2004 and hit the road in 2005, their inherent nature has challenged limitations and expanded parameters. By the time of the 2006 self-titled debut, their blending of adverse genres into its own innovative sonically adventurous creation earned them a reputation as one of modern music's most daring young groups. By 2007, they would find themselves Grammy nominated and declared by Alternative Press as "the #1 band you need to see live before you die." But in the process of pushing boundaries even further for themselves, they almost pushed themselves out of existence during the making of their sophomore album Armistice. "It was a risk we had to take," says King looking back on what they set out to accomplish for Armistice. "This record was by far the most painful music-making experience I've ever had, but also the one I'm most proud of."
The band is best known for their 2007 single "Typical", taken from their 2006 self titled album. The song's innovative backwards video was nominated for a Grammy in 2008 for Best Short Form Music Video. Speaking with Songfacts in a 2011 interview, Darren King poked fun at the somewhat futile nomination : "For the rest of our career, we get to say "Grammy nominated band.
Official site | MUTEMATH on Wikipedia | MUTEMATH on Spotify | MUTEMATH on last.fm
Tycho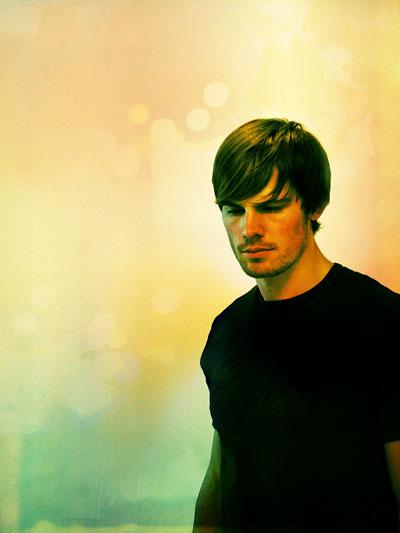 Tycho is the music project of San Francisco based artist and producer Scott Hansen. Hansen began his foray into electronic music with 2002's The Science of Patterns EP which was followed in 2004 by his first full length, Sunrise Projector. 2006 saw the release of Past Is Prologue on the now defunkt IDM label Merck Records. In 2007 Ghostly International released Tycho's first single under that imprint, "The Daydream / The Disconnect".
Tycho released a full length album entitled "Dive" on October 4th, 2011.
Official site | Tycho on Wikipedia | Tycho on Spotify | Tycho on last.fm
City and Colour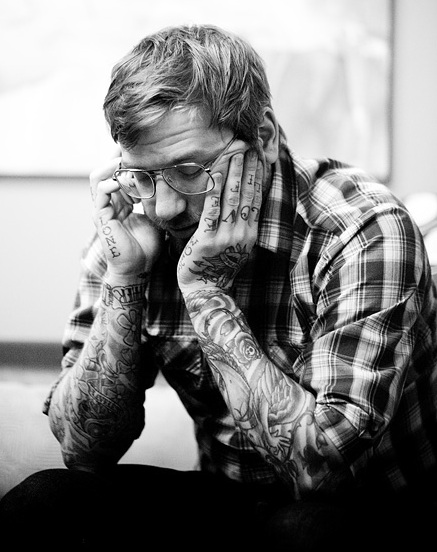 City and Colour is the recording alias for Juno Award-winning Canadian singer-songwriter Dallas Green, who was also the guitarist and vocalist of the post-hardcore band Alexisonfire. He plays melodic acoustic and folk music and is often accompanied by a rotating number of Canadian indie rock musicians, such as Daniel Romano and Spencer Burton of Attack in Black. The name City and Colour comes from his own name: Dallas, a city, and Green, a colour. His reasoning for the name was that he felt queasy "putting the album out under the name Dallas Green". Green said that he had been writing material since he was around the age of 14. Regarding the songs released on his first album, Sometimes, Green said that he had been writing material for it as early as when he was 16 years old, and finished writing songs for it in 2005.
Green began releasing City and Colour songs on the Internet for fans to download. Eventually, he compiled and rewrote several of these songs to make his first album, Sometimes. The full length debut was released on November 1, 2005 to a good reception, described by one reviewer as "dynamically gentle and vulnerable". The cover art was designed by Scott McEwan, in a tattoo-esque style; Green "still may decide to have some of them inked at a later point in time".
Green indicated that his view that the "best music for [him] is sad music", influenced the type of songs he created. He also said that he "love[s] music to sort of escape to" and the idea of sad music that people could identify with. Green said of the album that, "a lot of those songs are written on some of the experiences I've been through and stuff and that's just how I deal with it. I just write songs when I'm bummed out and I feel happier." Sometimes was re-released on Vagrant Records on January 13, 2009, which was the first time the album was available in physical form in the United States.
City and Colour will [support Biffy Clyro on their 2013 tour][1].
Official site | City and Colour on Wikipedia | City and Colour on Spotify | City and Colour on last.fm
Apparat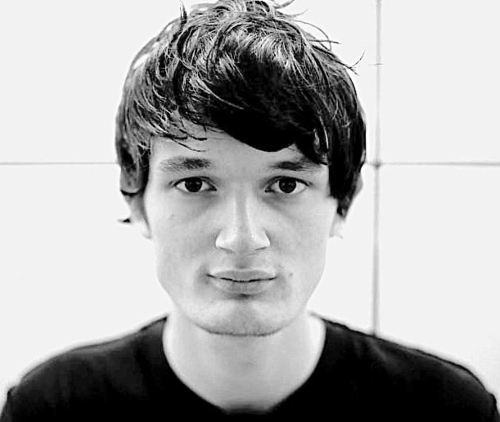 Apparat is a German electronic musician (Sascha Ring) living in Berlin, Germany who since 1999 has been running the Berlin based record label "Shitkatapult" together with T.Raumschmiere. Starting out with dance floor-oriented techno, he later started to create ambient music and recently became "more interested in designing sounds than beats". Recent music is closer to glitch, clicks and cuts or idm, accompanied with classical string instruments and other sounds. He works with his own tool created in MAX/MSP framework. Effects are controlled by midicontroller.
He collaborated with Ellen Allien in 2003 on the album Berlinette, and again in 2006 on the album Orchestra of Bubbles.
Apparat's fourth album,The Devil's Walk released on 27 September 2011 through Mute Artists, began during a lengthy trip Apparat took in 2010 to Mexico, where he worked in a makeshift studio in the town of Sayulita.
Official site | Apparat on Wikipedia | Apparat on Spotify | Apparat on last.fm
Marconi Union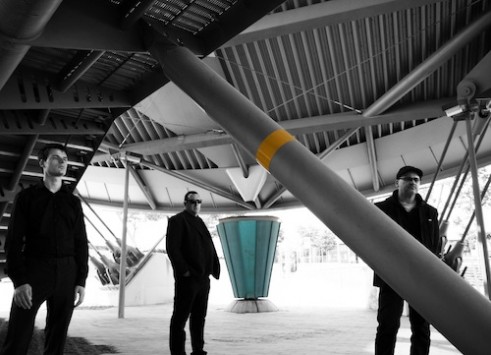 Marconi Union are a British musical trio consisting of Richard Talbot, Jamie Crossley and Duncan Meadows. They formed in 2002 when Talbot and Crossley met while working in a record shop. Their self-produced debut album, Under Wires and Searchlights, appeared in 2003 on the small British independent label Ochre Records. The album was followed with a sustained period of silence only punctuated by a couple of remixes. They were then picked up in 2005 by All Saints Records (a label strongly associated with electronic musician Brian Eno) releasing their second album, Distance, which featured a darker, more electronic sound. The band played at the 2006 Big Chill Festival and Eden Sessions and granted their first interview in October 2006 for the widely syndicated American radio show Echoes, where they also played only their second live performance. Their tracks have also appeared on several compilations albums, and they have done a number of remixes for other artists. Recording for their third album, A Lost Connection, began in 2007. Originally slated for release on All Saints, the band became victims of a label take over by Warner Bros and a number of contractual complications arose. Frustrated by the delays and now with apparently two full length albums recorded and awaiting release, Talbot and Crossley decided to take matters into their own hands and utilize web technology. In July 2008 they launched their digital label MU Transmissions which started to sell their music via their own website, with the first release being the long awaited A Lost Connection. In 2009 the Marconi Union website released a new album, Tokyo on the German Binemusic label. According to press releases and reviews Tokyo was inspired by media images of the city.
In 2010, A Lost Connection was remastered and belatedly released on CD, and the band announced that Duncan Meadows had joined on a permanent basis having previously played with them at a number of live gigs.
In July 2011, a new album, Beautifully Falling Apart (Ambient Transmissions Vol:1) was released on Just Music. Musically this proved to be a diversion from previous releases being largely beatless and with a greater emphasis on texture. Despite this move away from the more commercial aspects of their earlier work it met with critical acclaim.
Following the release of Weightless, Marconi Union retreated into self-imposed silence and declined all but a handful of interviews, preferring to focus on recording their next album, Different Colours was also the first release to feature Duncan Meadows. As with previous records it differed in approach to its predecessor, focussing on arrangements and in their words trying to create a "more soulful sound".
Official site | Marconi Union on Wikipedia | Marconi Union on Spotify | Marconi Union on last.fm
---
Feedback
This post has no feedback yet.
Do you have any thoughts you want to share? A question, maybe? Or is something in this post just plainly wrong? Then please send an e-mail to vegard at vegard dot net with your input. You can also use any of the other points of contact listed on the About page.
---
It looks like you're using Google's Chrome browser, which records everything you do on the internet. Personally identifiable and sensitive information about you is then sold to the highest bidder, making you a part of surveillance capitalism.

The Contra Chrome comic explains why this is bad, and why you should use another browser.