2013 in Music
According to last.fm, my top 50 artists for 2013 are, in order: Biffy Clyro, Rhian Sheehan, Kent, Dave Matthews Band, Coldplay, Sting, City and Colour, MUTEMATH, Matthew Good, Solar Fields, Aes Dana, Ólafur Arnalds, Ben Howard, Tycho, Greg Laswell, Floex, The American Dollar, Emancipator, Common, Hammock, Koan, CHVRCHES, Tomáš Dvořák, Pearl Jam, Bonobo, Apparat, Carbon Based Lifeforms, Plej, Little People, Mark Preston, Moderat, Blood Command, Aydio, Jon Hopkins, Alexandre Desplat, Thievery Corporation, Pink Floyd, The Album Leaf, Trifonic, The Police, Stein Torleif Bjella, A Perfect Circle, Pretty Lights, Marconi Union, Moby, Editors, Loney Dear, Kuba, Empire of the Sun, Talib Kweli.
This selection of artists means that I'm, also according to last.fm, into genres like rock, pop, electronic and …christian? Well, that sure is interesting, I have no idea which one of the artists in the list above find themselves in the christian genre. But even if it's interesting, it's hardly surprising, I've fallen into the christian genre trap before with Switchfoot and one other band, whose name I can't remember at the moment.
I'm listening to music exclusively on Spotify, and this year they introduced a pretty neat feature in their Spotify Year in Review 2013: The possibility to generate your own Spotify year in review.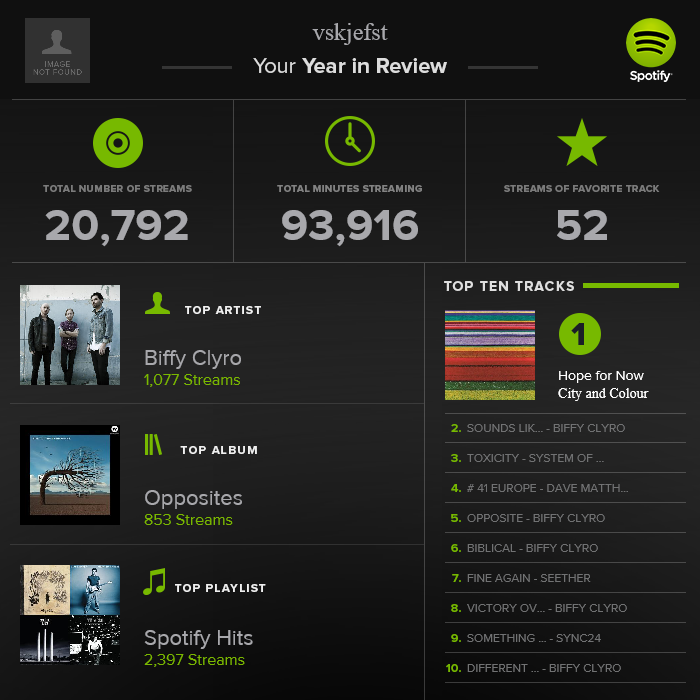 93,916 streamed minutes in 2013 means that I streamed music for 1565 hours, or 65 days. That's 18% of the year. If we only look at awake time, which, we for simplicity say is 2/3 of the year, I listened to music 27% of that time: Over 1/4 of my awake time was spent listening to music.
At first glance, that indicates some pretty damn antisocial behavior, doesn't it? Fortunately, the majority of my time listening to music has been spent at work. Sitting in an open plan office space, I need something to drown the noise, and music normally works very well for me, especially electronica. That's the reason why many of my top 50 artists of 2013 belong in the electronica genre. But it's interesting to see that, in the top ten tracks list, 9 out of 10 of the tracks are not electronica. What I'm taking from this is that when I work, I play a lot of electronica from the same artists, but different tracks. And when I actually listen to music, I play other genres and the same tracks over and over and over again. I did, for instance, listen to Biffy Clyro's "Sounds Like Balloons" 61 times in 2013 - but then again it's a damn good song.
This year, like last year, we'll have a look at some of the artists I listened to through the year. Everything below is scraped from last.fm, Wikipedia and the artist's own site.
Rhian Sheehan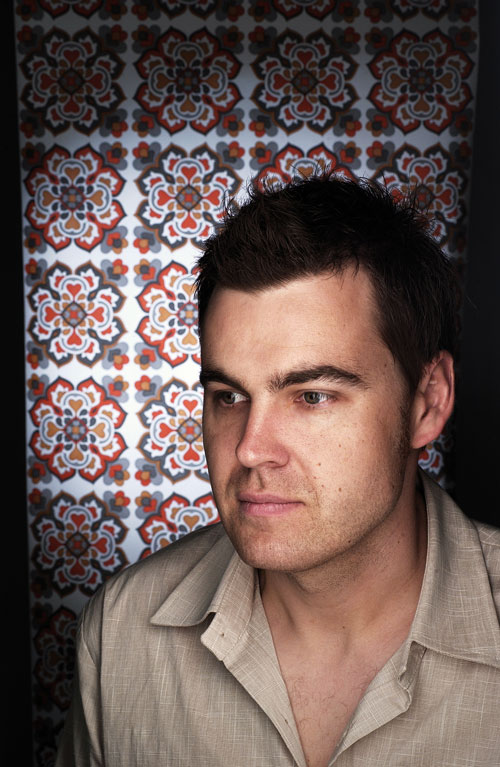 Rhian Sheehan is a music producer based in Wellington, New Zealand. His music combines cinematic soundscapes with delicate ambient melodies interwoven, and touches of environmental field recordings collected on his travels.
Sheehan released his first album in 2001 (Paradigm Shift), and has since released 2 albums as well as a compilation of remixes of his work by other New Zealand artists. His latest album 'Standing in Silence' is a step away from his earlier 'downbeat' work into more of a shoegaze and post-rock soundtrack direction.
Sheehan's work has featured on variety of international CD compilations, most notably the multi-platinum selling Cafe' del Mar CD compilations (vol 10 & 11). His music has also appeared regularly on BBC television programming, including Top Gear, and has been used for a variety of TV commercials and movie trailers and short films worldwide. Sheehan recently composed his first Full Space Dome film soundtrack for the UK's National Space Centre which is currently screening at Planetariums around the world. He mainly writes for film and TV.
Official site | Wikipedia | Spotify | last.fm
Ólafur Arnalds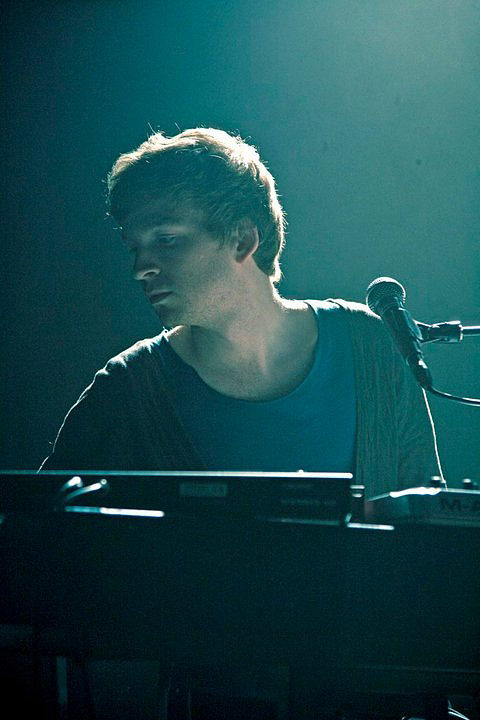 Born 1986 in the suburban Icelandic town of Mosfellsbær, a few kilometers outside of Reykjavík, composer/performer Ólafur Arnalds has always enjoyed pushing boundaries with both his studio work and live-shows. Since the release of his debut album Eulogy for Evolution in 2007 he has built up a dedicated international following and is well established for his genre-crossing compositions blending classical, pop and ambient/electronica influences to a unique musical language.
Starting out as drummer for several hardcore/metal bands, Ólafur was asked to write instrumental intros and outros for the album Antigone of German metal band Heaven Shall Burn. This led to more work in the field of neo-classical strings and piano based music, and ultimately to the release of Eulogy for Evolution and the beginning of Ólafur's partnership with Berlin based label Erased Tapes. In 2008 he embarked on a tour with fellow Icelanders Sigur Rós.
In 2009 he started a week-long project of composing one track by day, making it immediately available online to his fans. The collection was later officially released under the title Found Songs. He repeated the same experiment in 2011 under the title Living Room Songs. More recently Ólafur has been venturing into the world of films, writing his first Hollywood film score to Another Happy Day. He also had music in the hit film The Hunger Games and has been featured several times on popular American television show So You Think You Can Dance. For 2013 his scores include the music to the new ITV thriller series Broadchurch, starring David Tennant and Olivia Colman, as well as to the film Gimme Shelter, directed by Ron Krauss and starring Vanessa Hudgens and Brendan Fraser.
Official site | Wikipedia | Spotify | last.fm
Greg Laswell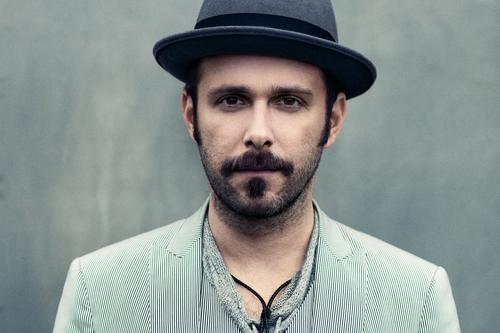 Greg Laswell is an alternative singer/songwriter from San Diego, California. Laswell was the lead singer of the Escondido, CA based alternative rock band Shillglen. In 2001, they released their first and only album Sometimes I Feel. After Shillglen's breakup, Laswell released his first solo album in 2003, the critically acclaimed Good Movie. In 2004, Laswell won the San Diego Music Award for Best Local Recording and was later nominated for 2005's Best Alternative Artist. Laswell's follow up album Through Toledo was released on July 11, 2006 through Vanguard Records. Spring 2008 Laswell was touring across Europe on the final leg of the Hotel Cafe 2008 Tour with fellow Hotel Cafe artists; Cary Brothers, Brian Wright, Catherine Feeny, Tom McRae and Jim Bianco. July 8, 2008 he released Three Flights from Alto Nido.
Laswell released a new full album, "Take a Bow " on May 4, 2010. All 12 new tracks were recorded in a studio in a cabin outside Flagstaff, AZ. "Perhaps the biggest difference with this album", observes Greg Laswell of his new Take A Bow, "is that I'm not miserable." Laswell also chimes in on the album stating, "I could not be more excited about how it turned out. Greg Laswell also says that after his Solo Residency Tour wraps up, a full-band tour will commence in May, in support of this new release.
He has toured with several artists over the years, including Matt Costa, Sia, Tim O'Reagan of The Jayhawks and Amy Millan of Stars. Laswell has also scored several short films, including Longbranch: A Suburban Parable in 2001; Deacon's Mondays in 2006.
In early 2010, Laswell and fellow artist Ingrid Michaelson were reported to be planning to marry. They were married as of August 2011 in Maine. Laswell's fifth studio album titled "Landline" was released on April 24, 2012.
Official site | Wikipedia | Spotify | last.fm
Tomáš Dvořák aka Floex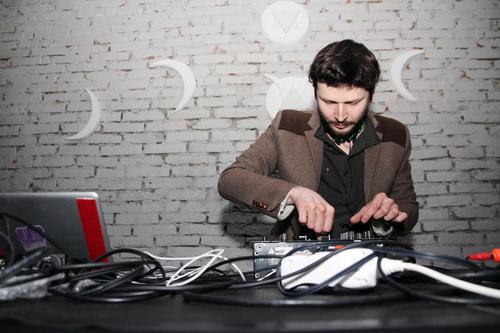 Tomáš Dvořák (*78) aka Floex- clarinetist, composer, producer and multimedia artist from Prague (Czech Republic). His music is characteristic by unique exploration of electroacoustic nexus and emphasis on audiovisual aspects of art. From childhood he has been learning clarinet which later becomes the key instrument for his music - not only as "instrumental signature" but also as way of his compositional approach.
Tomáš is releasing his own music under the project name Floex while soundtrack works under his own name.
Floex started to compose electronic music in 1996. His debut album Pocustone (2001) bridges relatively isolated genres such as nu-jazz, electronic and modern contemporary music. The album was highly critically acclaimed not only in the Czech Republic and gained several awards (Angel Award 2001 and Nomination to Europian Qwartz Awards).
He is well known for his cooperation with Amanita Design on the soundtracks for the games Samorost 2 (2006) and Machinarium (2009). Machinarium OST gained massive reaction by both fans and critics and was selected as the best 2009 soundtrack according world's number game magazine - PC Gamer.
Official site | Not on Wikipedia | Spotify (Tomáš Dvořák) | Spotify (Floex) | last.fm
The American Dollar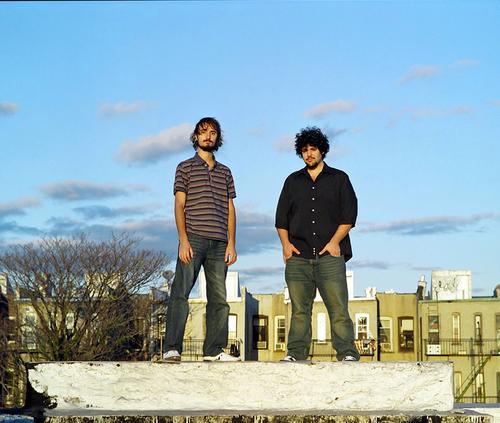 Started by longtime friends and collaborators John Emanuele and Richard Cupolo from Queens, NY in 2005, The American Dollar creates pieces that wholly captivate and engage the listener. The duo fuses processed drums, spacious keyboards and powerful organ swells with electric guitar and bass, creating deep sonic textures while maintaining the passion and energy of a live band. The swirling soundscapes build and swell, punctuated by glitchy beats, breathing and expanding into crashing guitars and soaring leads: precisely constructed symphonies for a new era.
After having their first track immediately licensed by an MTV production upon release, the band has since gone on to have music included in some of the worlds most widely viewed programs such as CSI: Miami and Discovery Networks Human Planet. In addition, they have had songs in trailers for Academy Award Winning and Nominated films such as Up In The Air and Extremely Loud and Incredibly Close. The band has 13 releases and has performed their film-sync'd live set to adoring audiences around the globe.
Official site | Wikipedia | Spotify | last.fm
---
Feedback
This post has no feedback yet.
Do you have any thoughts you want to share? A question, maybe? Or is something in this post just plainly wrong? Then please send an e-mail to vegard at vegard dot net with your input. You can also use any of the other points of contact listed on the About page.
---
It looks like you're using Google's Chrome browser, which records everything you do on the internet. Personally identifiable and sensitive information about you is then sold to the highest bidder, making you a part of surveillance capitalism.

The Contra Chrome comic explains why this is bad, and why you should use another browser.