2014 in Music
Not much blogging these days, but I'll do my best to keep my end-of-the-year traditions. One of them is the Year in Music, so let's sum up 2014 and introduce you to a few new artist you might not have heard of before.
According to last.fm, my top 491 artists for 2014 were: Biffy Clyro, Lonely The Brave, Nils Petter Molvær, Kent, Lissie, Eminem, Coldplay, Ben Howard, Tycho, Ed Sheeran, Moddi, Pink Floyd, Bastille, Boards of Canada, Solar Fields, Adam Fielding, Bonobo, Nubah, The Glitch Mob, OnklP & De Fjerne Slektningene, Bush, Skambankt, Jon Hopkins, The War on Drugs, 36, Cinnamon Chasers, Rhian Sheehan, Snakadaktal, Tomáš Dvořák, Chrome Sparks, Aydio, Clean Bandit, Sync24, Koan, Hammock, Kvelertak, Todd Terje, Shingo Nakamura, London Grammar, Pearl Jam, The American Dollar, Clubfeet, Ellie Goulding, Matthew Good, John Mayer, Clint Mansell, Pharrell Williams, Rise Against, Northcape.
Not many big changes since last year. My taste in music is mostly the same, with Scottish heroes Biffy Clyro being the number one band in 2014, just like they were in 2013. The electronica genre has been pushed back a little, with the first artist in that genre being Tycho. This is not entirely correct, though. I've been listening to Soundrop's ambient channel a lot at work, but there's a huge span of artists, so it's hard for them to make it to the top of any lists.
Spotify is also doing their annual Year in Music. According to them, I'm really into Scottish rock.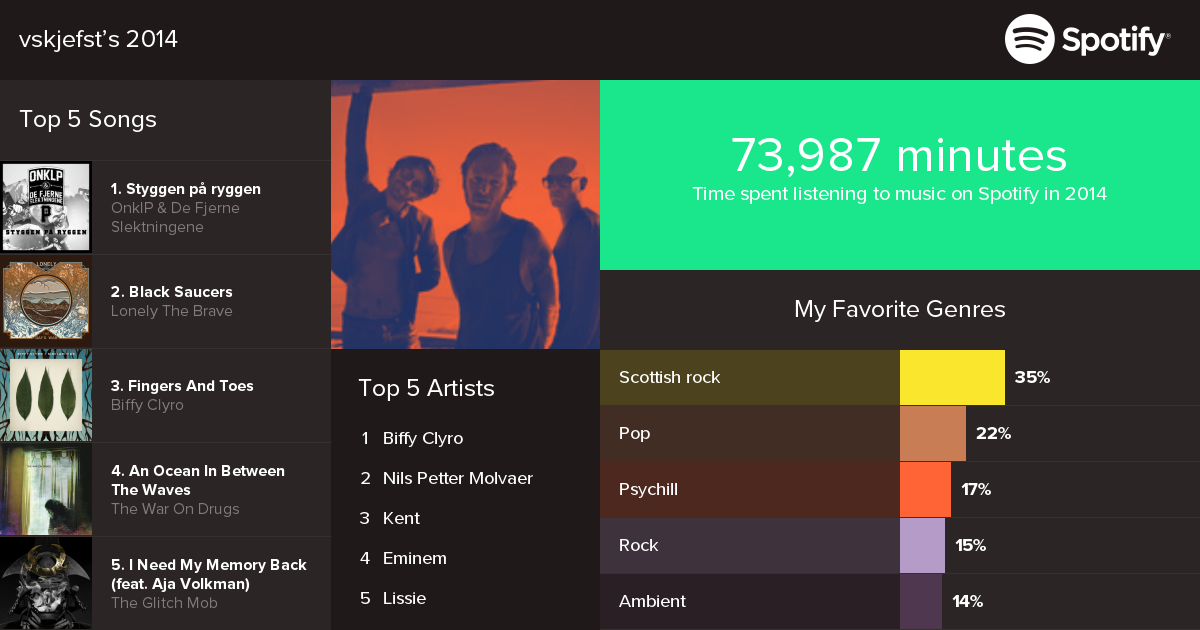 I've streamed almost exactly 20,000 minutes less than I did last year, the mostly likely explanation being the arrival of Vilde and that since June my commuter time has been cut it half. At almost 74,000 minutes streamed, I'm still getting my money's worth, though.
Now let's have a quick look at some of the newcomers on this year's top 49 list from last.fm. Everything below is scraped from last.fm, Wikipedia, the artist's own site and, if necessary, somewhere else on the internet.
Lonely The Brave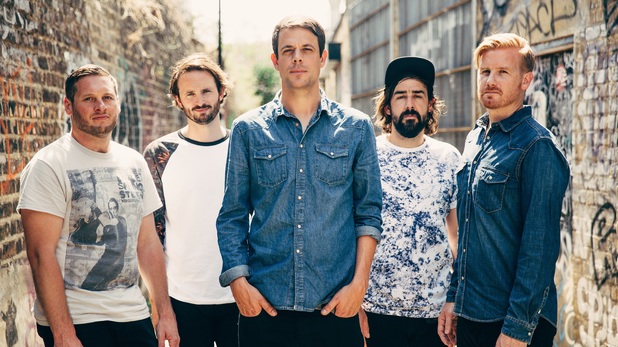 From The Telegraph: Having first formed from the ashes of other bands on the Cambridge music scene, guitarist Mark Trotter, bassist Andrew Bushen, singer David Jakes and drummer Gavin "Mo" Edgeley (all aged in their twenties and thirties) became Lonely the Brave three years ago, later adding second guitarist Joel Mason. They were signed by London-based label Hassle Records earlier this year and have since played Download festival and Hard Rock Calling.
The band tie rock guitar riffs together with thoughtful lyrics and Jakes's powerful vocals, which are haunting, rich and gruff all at once. Their live show is, they admit, a little out of the ordinary, as their singer eschews traditional showmanship. "We give everything we can possibly give to every single show," says guitarist Trotter, "but it's different, in the way we look on stage because [singer] Dave stands at the back and always has. That's just where he's comfortable."
Official site | Wikipedia | Spotify | last.fm
Moddi
Pål Moddi Knutsen (born February 18, 1987) is a Norwegian musician from the island Senja. Moddi is self-taught, counting accordion and guitar as his main instruments. His music has been described as a blend of folk music and pop, although he refers to himself as a songwriter and storyteller. Moddi received the Norwegian Spellemann award for 'folk album of the year 2014'. Moddi is widely recognised for his social and political activism, rejecting a grant of €100 000 from Norwegian oil company Statoil in 2010 on environmental grounds and cancelling his scheduled Tel Aviv concert in 2014 in protest against the occupation of the West Bank.
Moddi grew up in a musical family on the island Senja in Northern Norway, playing piano, trumpet, guitar and accordion. 5 years old, he made his debut by singing a traditional sea shanty on the local radio station. When Knutsen was 18, he started writing songs under the name Moddi.
His first release, Random Skywriting EP, was recorded in the bedroom studio of a younger friend and distributed in only 19 home-made copies. Knutsen himself was not satisfied with the EP and wanted to get rid of it. In the end however, he was convinced to upload the four songs to NRK Urørt, a Norwegian emerging artists radio show. A week later, Moddi was chosen Urørt artist of the week. The following year saw performances by the young Moddi on festivals like by:Larm and Øyafestivalen, where he received praise from among others the internet magazine Pitchfork.
Official site | Wikipedia | Spotify | last.fm
The War on Drugs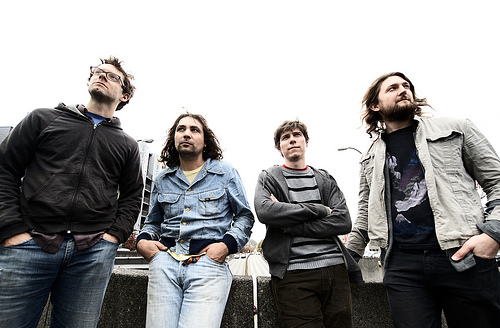 The War on Drugs is an American indie rock band from Philadelphia, Pennsylvania, formed in 2005. The band consists of Adam Granduciel (vocals, guitar), David Hartley (bass), Robbie Bennett (keyboards), Charlie Hall (drums), Jon Natchez (saxophone) and Anthony LaMarca (guitar).
Founded by close collaborators Granduciel and Kurt Vile, The War on Drugs released their debut studio album, Wagonwheel Blues, in 2008. Vile departed shortly after its release to focus on his solo career. The band's second studio album Slave Ambient was released in 2011 to critical acclaim and extensive touring.
Written and recorded following extensive touring and a period of loneliness and depression for primary songwriter Granduciel, the band's third album, Lost in the Dream, was released in 2014 to widespread critical acclaim and increased exposure. Previous collaborator Charlie Hall joined the band as its full-time drummer during the recording process, with saxophonist Jon Natchez and additional guitarist Anthony LaMarca accompanying the band for its world tour.
Official site | Wikipedia | Spotify | last.fm
Nubah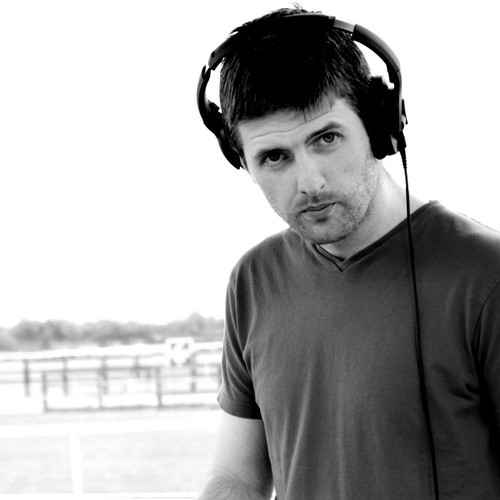 I couldn't really find any description of this artist anywhere on the interwebs. It's deep house. Great music to code to.
SoundCloud Official site | Wikipedia | Spotify | last.fm
Sync24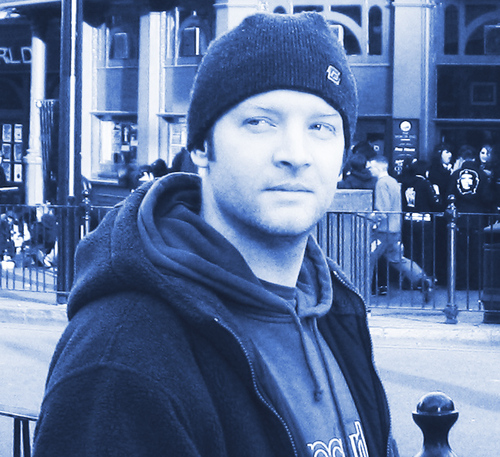 SYNC24 is Daniel Segerstad (born Ringström) from the already famous Carbon Based Lifeforms. Started in early years experimenting with tape recorders and simple music players on the Commodore 64 and gradually upgrading equipment and techniques. Having Carbon Based Lifeforms as his main focus with a couple of projects on the side, there's always room for personal reflections. SYNC24 is the result of sudden impulse of inspiration, late nights without interference from others.
Official site | Wikipedia | Spotify | last.fm
Curious to know what new music I've listened to in the past? Here are the summaries from 2013, 2012 and 2011.
---
49? Why not 50? Number 25 on the list was "EA Games Soundtrack", caused by Spotify's less-than-ideal way of cataloging soundtracks from EA Games. ↩︎
---
Feedback
This post has no feedback yet.
Do you have any thoughts you want to share? A question, maybe? Or is something in this post just plainly wrong? Then please send an e-mail to vegard at vegard dot net with your input. You can also use any of the other points of contact listed on the About page.
---
It looks like you're using Google's Chrome browser, which records everything you do on the internet. Personally identifiable and sensitive information about you is then sold to the highest bidder, making you a part of surveillance capitalism.

The Contra Chrome comic explains why this is bad, and why you should use another browser.