2015 in Music
How was my year in music?
2015 has been a peculiar year for me in terms of music. I spent three months on parental leave, and during those three months, I covered quite the distance with the baby sleeping in the stroller. But I didn't listen to music while walking, instead I devoted my time to podcasts. Loads and loads of podcasts. Because of that, 2015 wasn't a year where I discovered a lot of new artists - but of course there were some.
According to Last.fm, my top 50 artists for 2015 were: Lonely The Brave, Nils Frahm, Solar Fields, Frank Sinatra, Biffy Clyro, Matthew Good, Florence + the Machine, The Midnight, Aes Dana, Dean Martin, All Tvvins, Daniel Kvammen, Adam Fielding, Ólafur Arnalds, Hiatus, Tom Day, Mumford & Sons, Kiasmos, Eddie Roberts & The Fire Eaters, Coldplay, The Weeknd, Asura, Hol Baumann, Sting, Soak, Karsten Pflum, Ben Howard, Dance With The Dead, Duke Ellington, Sync24, Michael Cassette, DJ Shadow, The War on Drugs, Magic Sword, Pearl Jam, Miles Davis, Duke Dumont, I Awake, Lymbyc Systym, Eskmo, Ed Sheeran, H.U.V.A. Network, Demoscene Time Machine, Circular, Carbon Based Lifeforms, Years & Years, Kim Cesarion, Michael Bublé, Miktek, and The American Dollar.
Usually, I also pull data from Spotify's Year in Music, but this year's version will make all your UX friends cry and your CPU bleed. It doesn't contain any of those nifty graphs we all love either.
Anyway. Here are 5 artists I discovered in 2015. It was remarkably hard to find information about two of the artists, so the description is a bit scarce, to put it that way. But the text isn't really what's important, their music is. The information I did manage to find is either lifted off the artist's official site, last.fm, Spotify or Wikipedia without permission and the copyright belongs to the respective owners.
Nils Frahm
Nils Frahm had an early introduction to music. During his childhood he was taught to play piano. It was through this that Nils began to immerse himself in the styles of the classical pianists before him as well as contemporary composers.
Today Nils Frahm works as an accomplished composer and producer from his Berlin-based Durton Studio. His unconventional approach to an age-old instrument, played contemplatively and intimately, has won him many fans around the world. For a musician this early in his career, Frahm displays an incredibly developed sense of control and restraint in his work, catching the ear of many fans.
Official site | Wikipedia | Spotify | last.fm
SOAK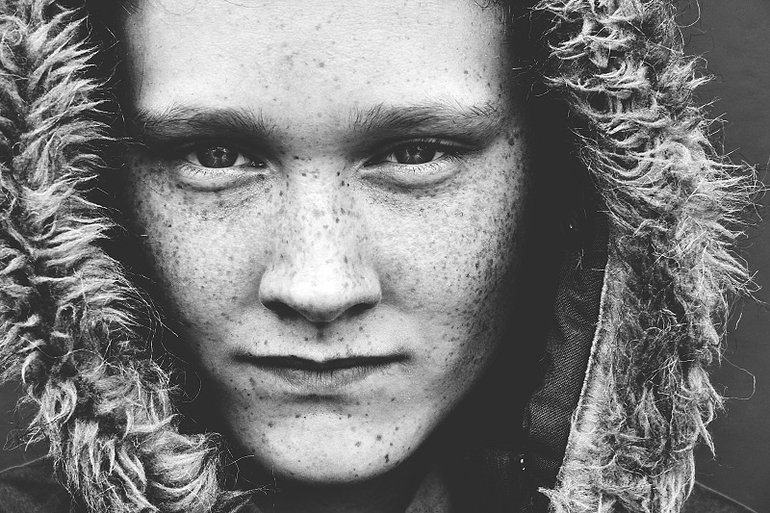 Irish singer/songwriter SOAK says her stage name came from combining "soul" and "folk," and while she doesn't believe either word accurately describes her music, her breathy, emotionally revealing songs and spare, powerfully evocative performing style are certainly soulful and folk-influenced, though there's just as much indie rock in her musical formula.
SOAK was born Bridie Monds-Watson in Derry, Ireland in 1997. Monds-Watson was always a tomboy with an active imagination, and as a youngster she took inspiration from her parents' Joni Mitchell, ABBA, and Pink Floyd albums. When she was 13, Monds-Watson began playing the guitar, and a year later she'd formed what she described as a "shitty band" with some friends. (That same year, Monds-Watson came out to her parents as a lesbian, though she insists her sexuality is rarely a major factor in her songs, despite the attention it has received in the press.) Monds-Watson soon adopted the alias SOAK (which she notes spells "kaos" in reverse) and started playing solo shows, having adopted a new sound drawn from her fondness for the 1975 and Foals. With the support of her mother (who drove her to her gigs, since she was too young to drive herself), SOAK began developing a following on the lively Derry music scene. In 2012, SOAK released her debut EP, Trains, and a second release, Sea Creatures, soon followed. Chvrches invited SOAK to record an EP for their Goodbye Records label, and they issued Blud in 2014. By that year's end, SOAK had signed a deal with Rough Trade Records, and the BBC had put her on their Sounds of 2015 longlist, an annual year-end tally featuring 15 artists expected to break through in the year to come. In June 2015, SOAK released her much-anticipated debut album, Before We Forgot How to Dream.
Official site | Wikipedia | Spotify | last.fm
I Awake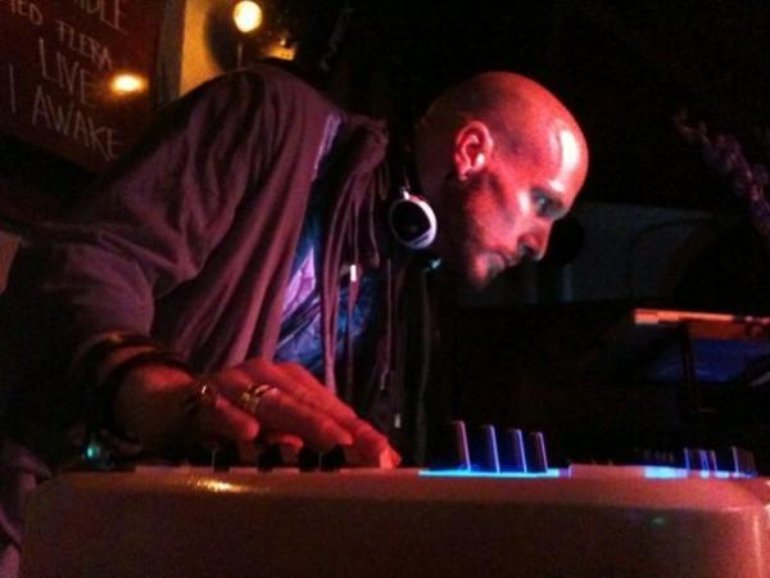 Swedish neo-ambient producer Thomas Huttenlocher crafts his way through astral soundscapes and parallel lives, blending styles and flavors in search of the very moment. His music often combines celestial emotions, tribal rhythms and an ever present sense of adventure. As one of the key figures in the Swedish Ghostfriend ambient production posse, he is sure to deliver dimensions of audioneural beauty into our world. Ghostfriend focuses on Dreamy Alternative music, as an oasis in our modern day and age. "We need our kith and kin to enter even deeper into this world to spiritualize our dimension with mere conscious presence. The auspicious awakening of the species is unstoppable. We are so many wakened ones already, and lucidity is most wonderfully contagious. We are all about tuning in, not dropping out."
I Awake uses music to explore a world of organic material and synthesized ghosts. These are soundtracks for the urban Jedi and the modern knight.
Official site | Wikipedia | Spotify | last.fm
The Midnight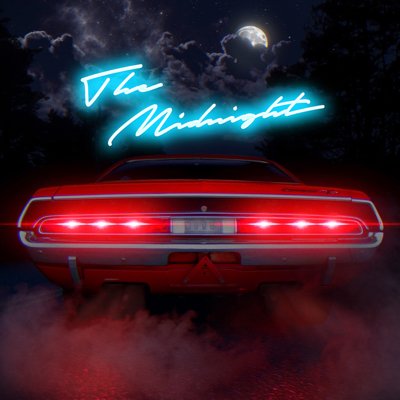 80's nostalgia inspired Synthwave duo consisting of Tim McEwan and Tyler Lyle. Their debut EP "Days of Thunder" were written in North Hollywood and Santa Monica over two years and represent the first fruit of The Midnight.
Official site | Wikipedia | Spotify | last.fm
All Tvvins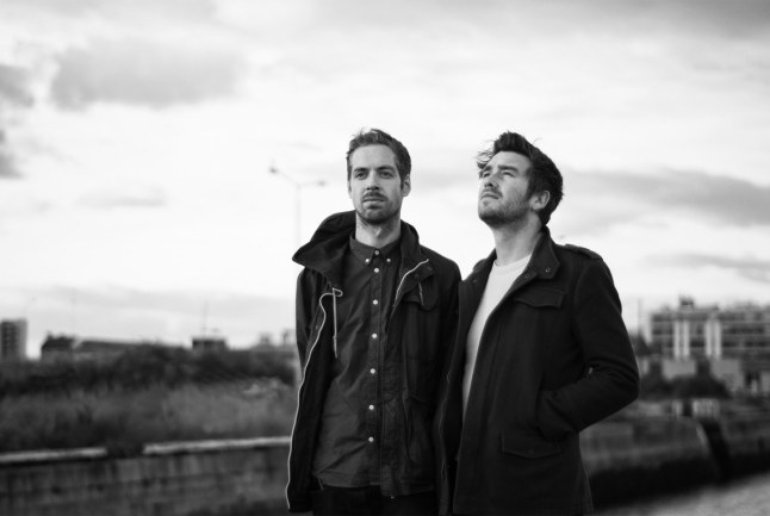 Erh…. They're Irish? According to the internet, All Tvvins were formerly known as just Tvvins, and they have "spent the past few months gigging endlessly, and earning themselves rave reviews on the festival scene". So if you attended a festival somewhere in Ireland this year, there's a chance you've heard them perform live.
Official site | Wikipedia | Spotify | last.fm
---
Feedback
Do you have any thoughts you want to share? A question, maybe? Or is something in this post just plainly wrong? Then please send an e-mail to
vegard at vegard dot net
with your input. You can also use any of the other points of contact listed on the
About
page.
RT @vegardskjefstad: 2015 in Music. 5 artists you should listen to this year. @alltvvins @TheMidnightLA @Soakofficial @nilsfrahm https://t.…
---
It looks like you're using Google's Chrome browser, which records everything you do on the internet. Personally identifiable and sensitive information about you is then sold to the highest bidder, making you a part of surveillance capitalism.

The Contra Chrome comic explains why this is bad, and why you should use another browser.