Hi, there. I'm sorry I ignored you guys yesterday, but the Rubberducks are having a visitor from Korea, and we had to entertain him a little. Besides, it's summer, the jolly good season when you're supposed to run around in the sun and make love behind the bushes in the park. Or bring your laptop computer and surf pr0n in the park, do whatever you want to, I won't judge you. A lot of people will, but I won't.
Anyway.
In this early post, citizens of Earth - and probably a few aliens, too, they are out there, you know - I'll teach you a few basic things about riding a bike in traffic in Oslo, the city I live in.
Oslo is crammed with one-way streets. You should be aware of it if you're ever coming here with a car, buy a map and plan your driving carefully. Actually, i wouldn't recommend coming here with a car at all, you'll have a hard time finding a free spot to park it.
To and from work, I have to bike up and down a few one-way streets. But to make everything a little easier for the bikers, there are cycle lanes at one side of the one-way streets, and the bikes in this lane are supposed to ride the opposite way of all the cars and bikes in the other line. This means that, if you have a bike, these one-way streets are not one-way streets in practice; you use the road if you're going up the street, the cycle lane if you go down the street.
Unfortunately, about ninety percent of the bikers are unable to grasp this rather simple rule. They all use the narrow cycle lane, no matter if they are going up or down the one-way street. The cycle lane is narrow, it's just about enough room for two bikes, and you have to ride very carefully when you meet another bike. But you're not supposed to meet another bike! Because the other bikes are supposed to use the other lane! It's quite simple: If you're headed in the same direction as the one-way street, use the damn road. If you're headed in the opposite direction of the one-way street, you can use the cycle lane.
To put it in a way every cyclist, no matter how stupid, should understand: Wake up, morons! If you're riding in Markveien or Torggata in Oslo, stay in the right lane, god damn it! Today I will not yield if you're riding your bike in the wrong lane! Consider yourself warned, dumbfucks!
I still have a few Cali es Cali in the pile. These guys should pay me for advertising.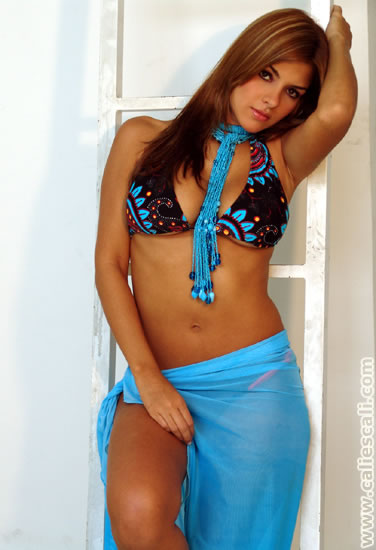 ---
Feedback
Do you have any thoughts you want to share? A question, maybe? Or is something in this post just plainly wrong? Then please send an e-mail to
vegard at vegard dot net
with your input. You can also use any of the other points of contact listed on the
About
page.
I've survived Italian driving for one week… Oslo traffic is a walk in the park in comparison!
Oslo traffic isn't really the problem .. Oslo parking on the other hand (or rather lack of.. ) is a problem.. Unless of course you feel like paying a tonn of money in some underground parking house and walk for an hour or two..
Kristoffer: You survived? damn it. I guess I should have paid them more.. :-P
We're a big, happy family.
… so… will you mail me the pictures we talked about?
Why do you have so many clothes on?
---