Tomorrow at 15:00 (that's 3:00pm for those of you who are unable to count to more than twelve) is my project deadline. Tonight I went down to my university and printed four copies of my paper. I celebrated the whole event with a bottle of Fanta. So I don't know how to party, eh? Well, I just proved you wrong!
Earlier this month, I posted a couple of pictures of good looking girls from Trondheim. Check out entry #354 and #355 if you want to have a look and I'm pretty sure you want just that. I wasn't planning to post more pictures like this in a while, but people have started to send me links to other pages and sites with hotties, so what can I do?
A couple of posts ago, I was redefining words, like boring, joy and panic. I guess this post redefines the word beautiful.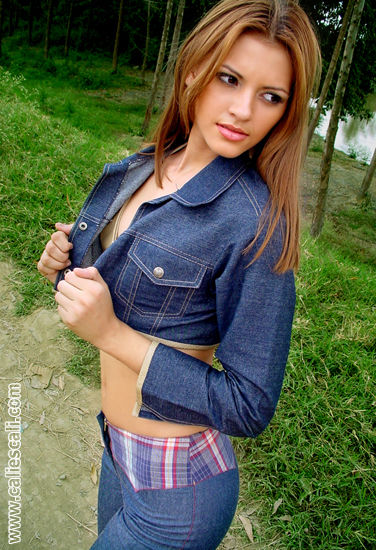 If you want to see more pictures of this…erh…quality, head over to the Neverending page 'o'babes. The page is a good 10 megabytes, so it might take a while on your 28.8 modem.
You might notice that a lot of the pictures are from a site called Cali es Cali. The site is worth a visit. To get to the galleries, first hit the link saying Las Caleñas, then you'll find a link saying Galeria Caleñas somewhere towards the top of the page. It's a massive gallery, have fun.
And I guess all these posts with pictures of good looking girls make me look like a pig and all men are pigs and blablabla…
---
Feedback
Do you have any thoughts you want to share? A question, maybe? Or is something in this post just plainly wrong? Then please send an e-mail to
vegard at vegard dot net
with your input. You can also use any of the other points of contact listed on the
About
page.
O'lala… me speak portugese :-)
I can't see whats wrong with looking at beautiful girls. they spend endless hours and alot of money to be just that. would it not be a shame if no one enjoyed it? :-P
---