Going Android
I've decided to ditch my iPhone in favor of an Android handset, notably an HTC Hero. I was considering the Samsung I7500 Galaxy as well, but it doesn't look like it flies too well with the interweb crowd, and everything you read on the internet is true.
The decision to go Android wasn't a very hard one. My iPhone is beginning to get old and the wear will soon result in a hole in the back cover. It's also getting very, very slow so the only humane thing to do is to put Old Yeller to sleep. I've been playing around with the Android SDK and the emulator a little and read through the tutorials available on the Android Developers website. It's all very interesting stuff and from what I gather, the road from the concept phase to a working prototype can be surprisingly short.
I've had another idea for an application as well, which I think can be very interesting. The application itself is not that innovative, but I'm hoping to be able to add a feature to it that I don't think similar applications have. I could be wrong of course, so I should probably do a little research before I even start the design process, because implementing the feature might turn out be a rather daunting task.
So now I'm off to get a Google Maps API key and then play a little bit of The Secret of Monkey Island: Special Edition. I got it a while back when Steam had a 50% sale on the title. They've actually been able to sucker me into buying a few good titles when they've had some ridiculously good sales and bundles available. The bastards.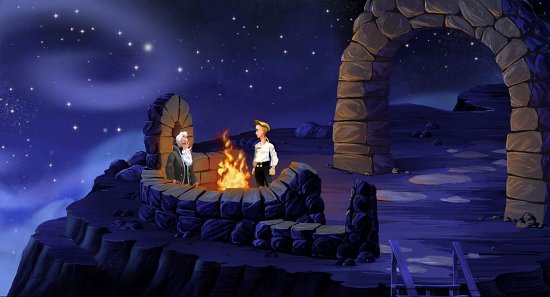 Yes, this is what I do on a Friday evening. I'm such a nerd.
---
Feedback
This post has no feedback yet.
Do you have any thoughts you want to share? A question, maybe? Or is something in this post just plainly wrong? Then please send an e-mail to vegard at vegard dot net with your input. You can also use any of the other points of contact listed on the About page.
---
It looks like you're using Google's Chrome browser, which records everything you do on the internet. Personally identifiable and sensitive information about you is then sold to the highest bidder, making you a part of surveillance capitalism.

The Contra Chrome comic explains why this is bad, and why you should use another browser.