Hardware For Sale
Now that the new VBOX is working as expected, I'm getting rid of the old one. I was considering selling it through some auction site, but decided it was a greater chance that someone who visited this site might put the cash on the table. Here are the specs:
VIA Technologies EPIA-800A motherboard.

800MHz VIA Technologies C3 Processor

2x 512MB TwinMOS PC133 SDR/CL3 RAM modules

Sony CRX100E CD-RW drive (24X4X2X)

80GB Seagate Barracuda ST380021A

A GigaByte PCI GN-WP01GS 802.11 b/g wireless card

I don't remember the name of the case, so here's a picture of it. The

measures are 190mm (W), 270mm (D), 165mm (H):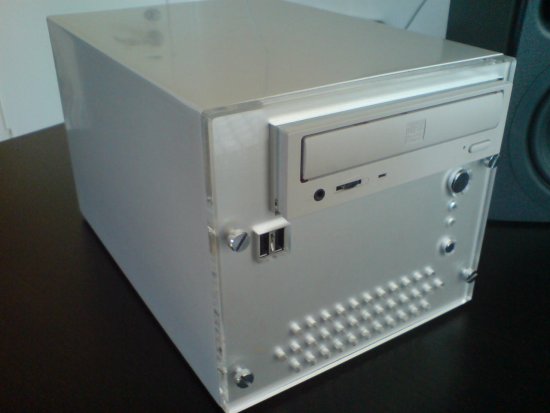 It's certainly not a power house, but perfect as a small home server, fileserver, dev box or wherever your imagination takes you. When I lived in a shared apartment we used is as the resident computer and it played happily along when used for surfing, e-mails, writing text documents and other home office related tasks, everything on Windows XP.
The old VBOX can be yours for just NOK 1000; that's about USD 174 at the time of writing. If you're located so that you can't pick it up, you'll have to pay for P&P and please note that I'm selling it with no operating system installed and that there is no warranty on any of the parts. Please leave a comment if you're interested.