I guess it's time for a small update.
As you probably understand I made it safely back home from China. No delays, and flying via Helsinki, Finland is much better than flying via Amsterdam or Paris because it's a shorter flight. The airport in Helsinki is a mess, though, I suspect that it was designed by two Finnish alcoholic crack addicts. But in spite of their frequent attempts to lead me into dead ends and towards the wrong gates, I finally found my flight back to Oslo.
After over two years in the same shared apartment, I'm now planning to move out. I've started to look for a new place, and this time I'm buying an apartment of my own. I'm told that July and August are good months because people are on vacation and that it's more of a buyers market, at least compared to for instance August.
My savings account isn't exactly overflowing with money, so I have to ask the bank for cash. At the moment they are practically throwing money at people, so that won't really be a problem. The pitfall can be to borrow too much money from them and end up in a bit of a pickle if the interest rates go through the roof. Hopefully, my contact at the bank will tell me what's smart and what's not.
Today I came across an OS X-only application that I really, really liked. The name is CoverFlow and It's a new graphical front end for the program that we all love to hate, iTunes. CoverFlow let's you browse through your CD collection by displaying the album covers as if they were in your CD rack.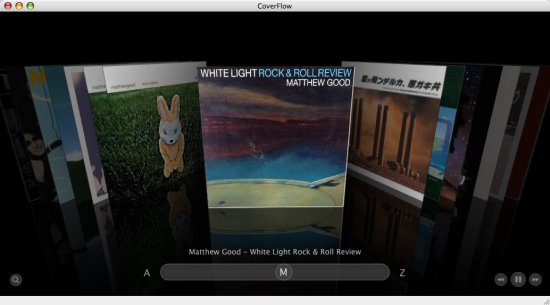 Also worth mentioning is that a new beta version of AdiumX has been released. Worth a look if you're on OS X. If you're not, I laugh at you.
---
Feedback
Do you have any thoughts you want to share? A question, maybe? Or is something in this post just plainly wrong? Then please send an e-mail to
vegard at vegard dot net
with your input. You can also use any of the other points of contact listed on the
About
page.
welcome back, buddy!

I have no problem finding my way at the airport in Helsinki, or Vaanta as the name is. I always seem to be drunk when I'm there, and that probably explains why I'm not having any trouble.

good luck in buying an appartment. let me know when the moving in party will be…. :-D

K
Sure, I'll let you know when. But you'll also need to know where, and even I don't know that yet…
---