Wolfmother in about 40 minutes. Tori Amos just went off stage.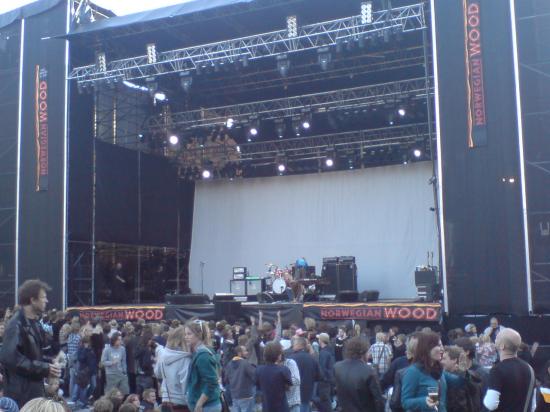 ---
Feedback
Do you have any thoughts you want to share? A question, maybe? Or is something in this post just plainly wrong? Then please send an e-mail to
vegard at vegard dot net
with your input. You can also use any of the other points of contact listed on the
About
page.
Why do these guys who give a concert stand on level higher than audience's level? when people gather there like herds of sheeps, and looking up to singers from a low level don't they feel insulted?
---