PhotoDirector – Photo Editor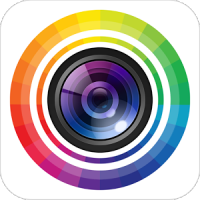 This is the second post in a short series of Android photo editing and post-processing app reviews.
PhotoDirector - Photo Editor is a product of the Taiwanese company CyberLink, known for software like PowerDVD. The company has been around for a while, with the first version of PowerDVD being released way back in 1998. CyberLink also creates photo editing software and PhotoDirector - Photo Editor is a scaled down Android version of their desktop photo editing software PhotoDirector. Confused about the names yet? I know I am.
Here's a few of its many features (as listed by CyberLink themselves on Google Play):
Quickly Correct White Balance for improved color accuracy
Easily Adjust Tone with Brightness, Darkness, Exposure and Contrast sliders
Fine tune Saturation for the most vivid image possible
Remove unwanted objects from your photo with ease
Instantly choose from over 40 Preset Effects including Lomo, Artistic, HDR effects and Vignette, to give your image the mood you desire
Easily touch up portraits on the move with the accurate Skin Smoothing tool.
Shoot directly into the app with your camera, or edit images from your gallery.- After you have created the image you want with PhotoDirector's powerful tools, share it right away with your friends, family and followers on Facebook, Twitter, Flickr and more.
Compared to Photo Editor (review), the PhotoDirector UI is much simpler. PhotoDirector is not as packed with features as Photo Editor, but it does have the features most of you will need and those work very nice. The removal tool in particular stands out as very well implemented and makes it easy to remove unwanted blemishes from your photos. A good example is the sea picture in the examples below, where I've removed the glare from a ceiling lamp in just a few seconds and the end result is excellent.
While the removal tool is great, it is limited in the free version of PhotoDirector and you can only use it a fixed number of times. The free version also has other limitations like the maximum resolution you can use when saving your edited photos - 1600 pixels on the widest side of the photo. In addition to this, the free version will show you an ad when you have saved your photo. If you decided to pay for the full version of PhotoDirector, the resolution limit isn't removed entirely, but instead increased to 2560 pixels. Why use an artificial resolution limit and not just save in the original image' resolution? It's a weird decision made by CyberLink, but it might be because they want to cover their asses on lower-end Android handsets. In addition to increasing the resolution limit, the full version of PhotoDirector gets rid of the usage limit on the removal tool and will not show you ads when you have saved your photo.
Among PhotoDirector's other features, you'll find some very nice HDR post-processing effects. The app also allows you to create a "scene", in which you put your picture in another picture. Ever wanted to have your face plastered across a billboard on Times Square? Well, now is your chance! You can use the available adjustments to create a lot of different effects, but this can be hard if you, like me, have no idea what you're doing and just move sliders at random, hoping for a breathtaking result. Instead, you can use one of the many effect presets in PhotoDirector, and they come in a wide range of categories: Artistic, HDR, lomo, black & white, and face. The last one is probably great for selfies, but I didn't try that. The app also comes with a specialized skin tool you can use to freshen up your selfies even more if that's something you need to do. But if you're a selfiholic, that's most likely not something you worry about.
I did experienced a few crashes while using the saturation adjustment tool when I tested, but PhotoDirector is updated frequently and that particular bug might have already been sorted out when you read this. Also, PhotoDirector doesn't exactly shine in terms of format support, as it only support JPG and has that weird artificial limit on the resolution you can save your photos in. I didn't see any way to change the compression of your saved JPEG either.
But all in all, CyberLink's PhotoDirector is a nice middle ground between Photo Editor (review) and the camera apps I reviewed earlier. If you're not looking for a new camera app, but rather an easy-to-use photo editor with a nice set of features and you can live with the artificial resolution limit and JPEG only support, PhotoDirector might be exactly what you want.
Scan the QR with your phone to download PhotoDirector - Photo Editor directly from Google Play.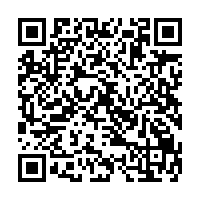 Examples
---
Feedback
This post has no feedback yet.
Do you have any thoughts you want to share? A question, maybe? Or is something in this post just plainly wrong? Then please send an e-mail to vegard at vegard dot net with your input. You can also use any of the other points of contact listed on the About page.
---
It looks like you're using Google's Chrome browser, which records everything you do on the internet. Personally identifiable and sensitive information about you is then sold to the highest bidder, making you a part of surveillance capitalism.

The Contra Chrome comic explains why this is bad, and why you should use another browser.