Podcasts: What I'm Listening to Now – 2019 Edition
My podcast playlist is continuously evolving. Here are three of the shows I'm listening to right now.
Since I last published a post about my podcast habits back in 2018, quite a few shows have been shuffled off my playlist. It's not that they were bad - though some were - but it's always good to try some new material. The time I can use to actually listen to podcasts has decreased as well, and I have to be a bit picky about what I'm listening to.
As I wrote in the post The Challenge of Time, I have to prioritize hard to be able to do everything I want to do in a day. My daily boat commute is now mostly used for reading books, and the podcast time is limited to when I go to and from the boat.
Here are three of the podcasts I'm listening to right now.
Heavyweight
Heavyweight is a podcast from Gimlet, creator of such fine podcasts as Reply All, and the first season of Crimetown. I never listened to the second season of Crimetown because it was a Spotify exclusive. Earlier this year, Gimlet was also acquired by Spotify. But this post is not about why that is probably a bad thing for podcast listeners. I wrote an entire separate post about that topic.
Let's try again. Heavyweight is a podcast from Gimlet, where Jonathan Goldstein goes back to the moment everything changed. If people have a moment in their past they want to change, Jonathan tries to help them in his own, awkward ways. I'm not sure if he is as silly and uncomfortable in real life as he is in his podcast. But what I'm sure of is that it helps to take the relieve the tension in many situations. In many ways, Jonathan's awkwardness is what makes this show work.
Libre Lounge
Libre Lounge is a casual podcast about user freedom. The podcast is hosted by Christopher Lemmer Webber and Serge Wroclawski, who I stumbled across on Mastodon. Libre Lounge is a podcast where Christopher and Serge discuss various topics involving user freedom, crossing free software, free culture, network and hosting freedom, and libre hardware designs. They discuss everything from policy and licensing to deep dives on technical topics. Sometimes there are even guests on.
Listening to Christopher and Serge talk about these subjects feels natural. These guys certainly know what they are talking about, and they subjects are mostly quite interesting. Christopher is the co-editor of ActivityPub, the protocol power much of the known Fediverse. Serge describes himself as "Geek, Hacker, Free Software and Free Culture advocate". From what I can tell, he is, like Christopher, also deeply involved in in the open source community.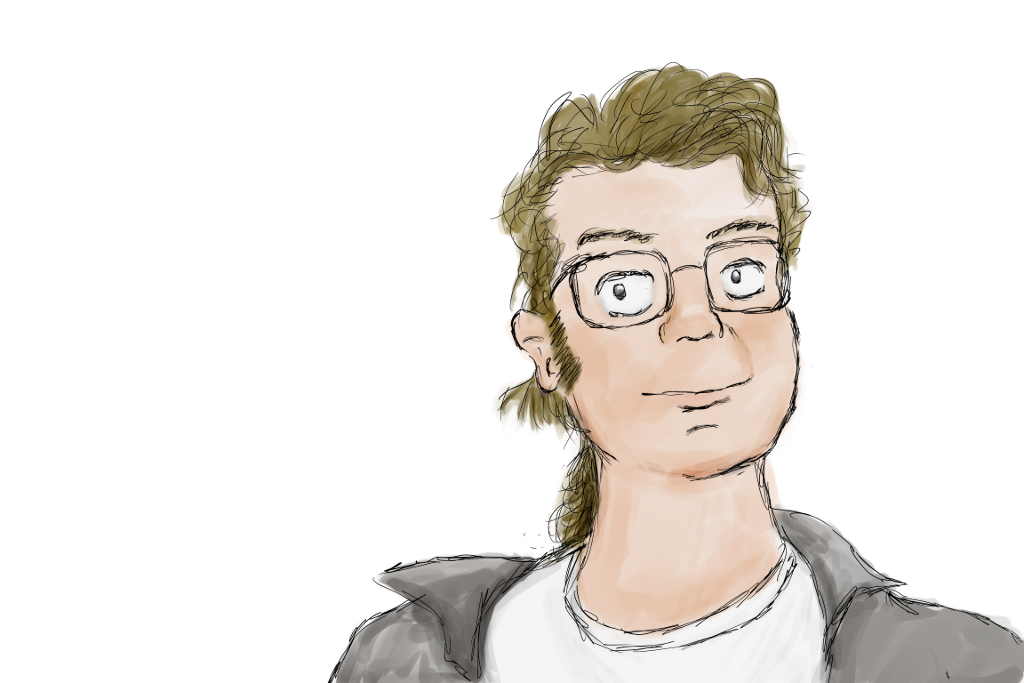 Worst Year Ever
Worst Year Ever is Robert Evans, Katy Stoll, and Cody Johnston discussing why 2020 isn't going to be fun for anybody, left, right, or center. What many call the Most Important Election of Our Lifetime is going to be exhausting, ugly, angry, and probably at least a little racist.
The three hosts try to keep level heads covering the election while traveling the country, from the Iowa Caucus to gun shows and anti-vaccine conventions, finding out what Real America really wants and thinks.
Robert, Katy, and Cody mess around a lot, and I'd wish they would manage to stick to the actual topic more often than they do now. The 60+ minutes episodes could probably have been half that if they did. But at least for now, I manage to soldier through their shenanigans, and thoroughly enjoy myself when they don't go way off track.
I'd also like to recommend another of Robert's podcasts, It Could Happen Here. Could the USA be on the road to a second civil war? Robert Evans says 'Yes!' and by the time you've finished listening to It Could Happen Here, you will too.
---
Feedback
This post has no feedback yet.
Do you have any thoughts you want to share? A question, maybe? Or is something in this post just plainly wrong? Then please send an e-mail to vegard at vegard dot net with your input. You can also use any of the other points of contact listed on the About page.
---
It looks like you're using Google's Chrome browser, which records everything you do on the internet. Personally identifiable and sensitive information about you is then sold to the highest bidder, making you a part of surveillance capitalism.

The Contra Chrome comic explains why this is bad, and why you should use another browser.