Yesterday night my host, Segment Publishing, had some downtime on one of their servers as a disc in a RAID setup failed. This sounds a little strange, as a failed disk in a well-configured RAID setup shouldn't have any impact on any services running on the server. You should be able to hot-swap the damaged disk and replace it with a new one without server hickups.
Anyway, I didn't even notice the downtime since it was in the middle of the night, and they gave me a free month of hosting to make it up for the sites who got affected. Life goes on.
Today I worked as usual, and then met with Hallvard, Tor Olav, Ola and Dag Rune and drank some beers. I only had one, since I have to get up early for work tomorrow. But it tasted good. On Saturday, I'm hopefully drinking more beer at Roar (note to self: remember to update cast information) and Øyvind's house-warming party. Last Friday I drank beer at Gunnar's place. Do you see an unfortunate forming pattern here?
Tor Olav had bought himself a brand new Canon fixed optics 50mm lens. We took a few test shots with my 300D, and the results were quite impressive. It wasn't too expensive either, so it might be something I'll try to get my hands on when I get some experience in handling the Rebel.
The photographers at Cali es Cali are capable of handling both their camera and their models, and we enjoy the great looking result. I want to take pictures like this, too.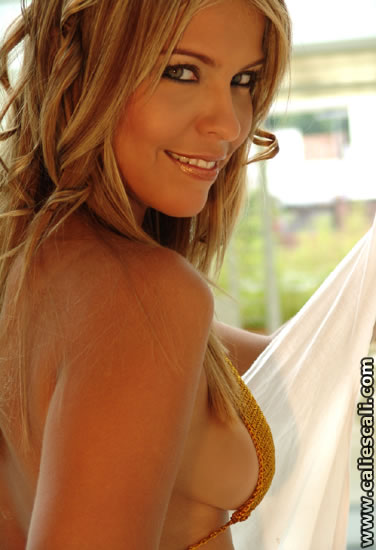 ---
Feedback
Do you have any thoughts you want to share? A question, maybe? Or is something in this post just plainly wrong? Then please send an e-mail to
vegard at vegard dot net
with your input. You can also use any of the other points of contact listed on the
About
page.
You mean that if you where put in the same room as one of these women the most interresting thing you could come up with to pass the time is taking pictures of her???
Uhm, well, if I tried to do anything else, it would probably result in a kick in the nuts and a lawsuit.
I'd like to handle those models…. hehe…

;-)
brilliant, just wish she could of taken the bra of, i would really fuck her or would i bum her, not chosen yet, well if u r intereted i am ready to fuck u babe. oh yeah
---