Redesign: Colors continued
All right, first of all: Merry Christmas-slash-Whatever. Now for today's business.
Two entries ago, I wrote a little about the challenge of finding a good color palette to use with the new design. With no knowledge of color theory, I turned to the interweb for the expert opinion and found six different palettes on COLOURlovers. After the first round of elimination, which had to end early because I went to Merete's place for Christmas cookies and mulled wine, I still had these palettes to choose from: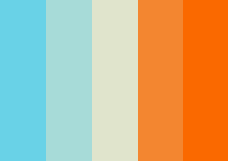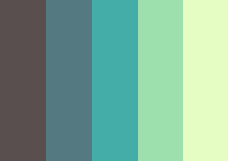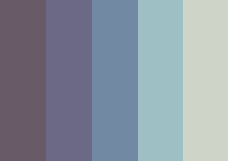 From right to left, top to bottom:Giant Goldfish, i demand a pancake and morning serenity.
To be honest, I find it hard to settle with one of the palettes. But there is something about "i demand a pancake" (top right) that appeals to me - and not only the fact that I like pancakes. The colors remind me of something, but I'm not sure what. I checked the COLOURlovers website for references, but couldn't find any. That said, I'm also a sucker for blue and wouldn't mind a little "morning serenity" (bottom). As you probably understand, I can't really make up my mind. I do think, however, that "Giant Goldfish" (top left) is a bit too funky for me, so let's remove that from the basket.
That leaves me with two palettes. The good thing is that, with the wonders of modern technology, I don't really have to chose a palette now and stick to it. With CSS it's not that hard to change colors as I go.
So, there you have it, I've now got two great color palettes to choose from. It's a slow, but steady, progress towards a new site design.
---
Feedback
This post has no feedback yet.
Do you have any thoughts you want to share? A question, maybe? Or is something in this post just plainly wrong? Then please send an e-mail to vegard at vegard dot net with your input. You can also use any of the other points of contact listed on the About page.
---
It looks like you're using Google's Chrome browser, which records everything you do on the internet. Personally identifiable and sensitive information about you is then sold to the highest bidder, making you a part of surveillance capitalism.

The Contra Chrome comic explains why this is bad, and why you should use another browser.