Snapseed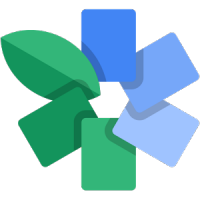 This is the third post in a short series of Android photo editing and post-processing app reviews.
Snapseed is an interesting piece of software. It is developed by Nik Software, who, since they were founded back in 1995, mostly spent their time developing photographic filters for Adobe PhotoShop. But in 2011, they released Snapseed on the iPad, then a desktop version for Microsoft Windows in 2012 before they were acquired by Google. In late December, Snapseed was also released for Android devices. Many of the features in Snapseed also found their way into Google Plus and Google eventually discontinued the desktop version of the software.
While the other apps I've reviewed lately are updated quite frequently by their developers, Snapseed hasn't seen any updates since October last year, which is pretty lame. There might be many reasons for this, but if I'm to speculate, I would say that Google is probably working on incorporating Snapseed features into their own camera app, Google Camera - or perhaps an advanced version of that app. Until that happens - if it ever does - there's no reason why you can't use Snapseed with all of its features (as described by Nik Software on in the Google Play Store) even if its not updated at the moment:
Auto Correct - Automatically analyzes your photo and adjusts color and exposure to perfection.
Selective Adjust - Make precise selections and enhancements to specific areas of your photos in seconds with Nik Software's revolutionary U Point technology.
Tune Image - Use Ambience to create depth and vibrancy that uniquely adapts to colors and textures. Adjust White Balance, Saturation, Contrast, more.
Straighten & Rotate - Rotate 90° and/or straighten photos with simple gesture controls.
Crop - Easily crop images to remove distracting parts of your photo with standard aspect ratios, or a free crop.
Create enhancements - Black and white, vintage films, drama, grunge, tilt-shift, details, center focus, frames and retrolux.
Unlike many of the other high quality apps you'll find, Snapseed is totally free. It's not limited in any way, or polluted with ads, it's 100% free, and the reason is probably that Google basically owns it and want high quality, free software to attract users to their Android ecosystem.
And Snapseed is a high quality app. It has all the adjustment tools you'd expect and wide selection of powerful filter effects. All the filter effects have a lot of different settings you can tweak, but if you find that a little daunting there are presets you can use as is, or as a basis and then make slight adjustments. There are very few on-screen controls and buttons, and most actions are done by swiping the screen, either up and down or left and right - this can be a bit confusing at first, but when you get used to it, everything works very well. One of Snapseed's other strengths is its speed. It's very, very quick, and adjustments done with swiping is shown immediately.
Few on-screen controls leaves a lot of available screen estate, but it's not used very well. There are huge gray areas that could have been used for other things, like zooming in and out on the photo you are editing. Zooming is not something you can do in Snapseed, which is a bit weird: You often want to look at details in your photos. There is also no undo/redo functionality, only an option to revert to the original photo, effectively erasing everything you've done. I couldn't find a cloning tool either, which is rather essential when you're working with post-processing.
If you are looking for some great filter effects, Snapseed might be an option. But as a photo editing and post-processing tool, it doesn't quite cut it compared to Photo Editor (review) and PhotoDirector - Photo Editor (review).
Scan the QR code with your phone to download Snapseed directly from Google Play.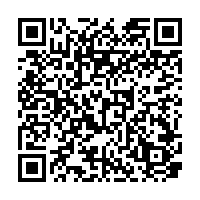 Examples
---
Feedback
This post has no feedback yet.
Do you have any thoughts you want to share? A question, maybe? Or is something in this post just plainly wrong? Then please send an e-mail to vegard at vegard dot net with your input. You can also use any of the other points of contact listed on the About page.
---
It looks like you're using Google's Chrome browser, which records everything you do on the internet. Personally identifiable and sensitive information about you is then sold to the highest bidder, making you a part of surveillance capitalism.

The Contra Chrome comic explains why this is bad, and why you should use another browser.