Staring at the sun
Just wanted to remember you people about the upcoming solar eclipse on May 31. If you're in Norway, you can buy a pair of cheap, kick ass solar eclipse glasses at Narvesen kiosks. Glasses like the ones below. You can also read more about the phenomenon over at NASA.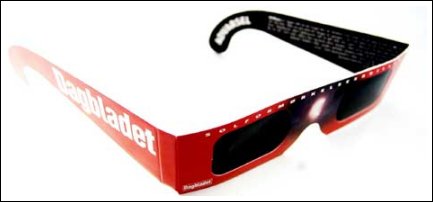 Did I mention they were kick ass?
Camilla tried to trick me into watching Dirty Dancing, but I managed to slip away.