Thank You, SomaFM
In 2001, I was hard at work on my college thesis. Together with three other students1, I was working on "Project Magoria", a tick-based, browser-based, online game. It was influenced by Planetarion, but set in medieval times. Although the end result wasn't amazing, it gave us our first real-world experience with JSP, Linux, Java, SQL, and MySQL.
The thesis also gave me my first real-world experience with trying to get anything done in an open office space. Those of you who work in an open office space on a regular basis, and have a profession that requires you to focus on a task from time to time, know what kind of amazingly stupid idea an open office space is in that context. Numerous studies have shown that the open office space is terrible for people who need to focus. And still many people insist that it's the right way to work for everyone. My escape in 2001 became to slap on a pair of headphones, and listen to music, preferably electronica. And my main source of mind expanding electronica quickly became the recently launched online radio channel SomaFM.
The Start
SomaFM is the brain child of Rusty Hodges, a San Francisco based radio DJ. In the late 20th century, Rusty got tired of the typical FM music radio stations. The solution? Starting his own, internet-based radio station. In an Ello Ambient / Relaxed Machinery Community interview, Rusty tells that the name "SomaFM" came about partly from the fact that the station was started in the San Francisco South of Market ("SoMa") district, and partly as an homage to the soothing drug Soma from the classic science fiction novel Brave New World.
The SomaFM site design hasn't changed much since the early 2000s. Except for the addition of wide range of new channels, and the glowing "donate" button, it looks about the same as it did 17 years ago. It's the only site that I know that still has a guestbook, a feature you found on pretty much every site back then, but it's a rare sight these days.
The Mission
"We have always believed that there are plenty of people out there who would really get into the music we play once they discovered us." - SomaFM
For me, that was exactly what happened. SomaFM's channels, and Groove Salad in particular, opened my ears to a lot of different electronica sub-genres that I most likely wouldn't have discovered otherwise. Ambient, downtempo, chillout, psychill, and psybient are only a few of the many, many different genres I've stumbled across. The genres spawn a lot of different artist, that I probably never would've discovered without SomaFM, like Tycho, Boards of Canada, Fila Brazillia, Carbon Based Lifeforms, Solar Fields, Kuba, Aes Dana, many, many more.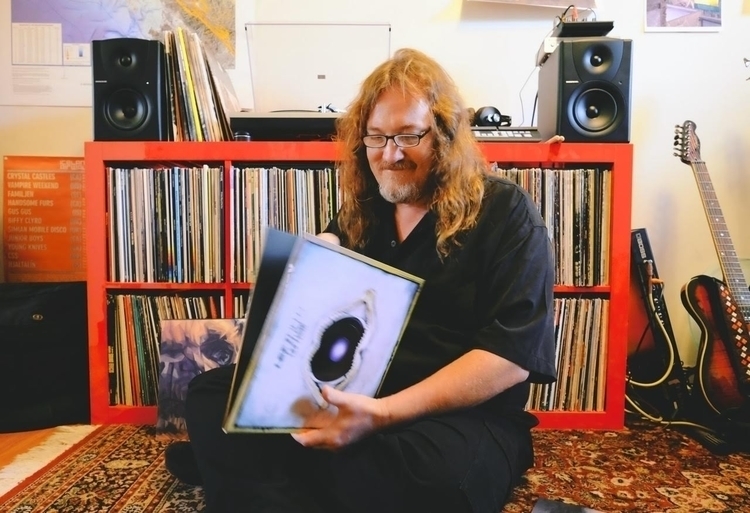 The Bottom Line
While my main motivation for going to SomaFM is their electronica stations, like Groove Salad, Drone Zone, and Space Station Soma, they also sport some seasonal stations. Right now, they have four Christmas channels online, with Christmas Lounge being my favorite. It's my go-to Christmas channel both at work, and at home, where we're listening on the amazing Revo SuperConnect. I bought that particular radio partly because of its internet radio feature so I could listen to SomaFM without any hassle at home.
SomaFM is "listener supported, commercial free internet radio". It's something Rusty and his fellow DJs will remind you time and time again. Because running a commercial free internet radio station costs quite a lot of money. As of December 4, the station has to raise a whopping $53,103 before the end of December to break even. To help the infamous ends meet, I've re-routed my monthly $4 from Home of the Brave2 to SomaFM. Yay for me!
And thank you, SomaFM.
---
Feedback
This post has no feedback yet.
Do you have any thoughts you want to share? A question, maybe? Or is something in this post just plainly wrong? Then please send an e-mail to vegard at vegard dot net with your input. You can also use any of the other points of contact listed on the About page.
---
It looks like you're using Google's Chrome browser, which records everything you do on the internet. Personally identifiable and sensitive information about you is then sold to the highest bidder, making you a part of surveillance capitalism.

The Contra Chrome comic explains why this is bad, and why you should use another browser.