After a couple of hours on the KLM morning flight from Oslo to Amsterdam, and a near mid-air collition, we're now ready to continue our journey in this little baby below.
This is the second time I fly a 747-400, and being the airplane nerd I am, I'm quite exited about it.
It looks like there is someting wrong with the sidebar calendar, can someone please fix it while I'm gone? No? You lazy bastards, you.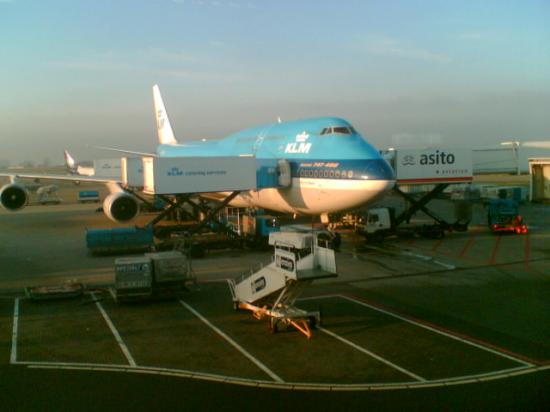 ---
---